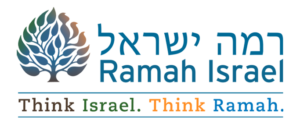 October 30, 2023
Subject: Important Information on Ramah Seminar
Dear Seminar Families,
During these incredibly challenging times here in Israel, we continue to feel deeply connected to our Ramah family. Despite the physical distance, your support, concern, and love of Israel, continue to inspire us and give us strength.
We know that the current situation in Israel raises concerns, as you think about sending your children here. We want to assure you that we remain optimistic that Seminar will proceed as planned this summer. We are actively engaged in hiring staff, booking sites and planning the educational program. Our dedicated team is laying the groundwork for, what we anticipate to be, the most powerful, unifying, and inspiring Seminar experience in recent memory. As we pray for peace, we also plan ahead for the future, a future in which your children can enjoy an amazing and safe summer b'Yisrael.
The safety of our participants remains our top priority, and will inform every decision we make. To provide you with greater flexibility and peace of mind, our payment deadlines will be extended as follows:
Updated Refund Policy
January 1 → February 1st
*$500 deposit is non-refundable
March 1 → April 1st
*$2,000 is non-refundable
May 15 (no change)
Full tuition is non-refundable
*For all refunds, there is a $50 processing fee.
Just to reiterate, families will be given a full refund up until February 1st (less a $50 processing fee).
Should a family have security concerns at any stage, please email us at registrar@ramah.co.il so that we can advise and provide assistance to the best of our ability. We hope that these updates alleviate some of your concerns, and we sincerely hope you will choose to keep Seminar in your family's summer plans.
Our Information Sessions (by camp), have temporarily been postponed until we have a clearer idea what the summer will look like, and give the team here in Israel a chance to get organized after a very emotional and exhausting few weeks. Stay tuned for more information about dates and timing.
Thank you for choosing to continue your Ramah journey with us, even amid these uncertain times. Your support means more than ever before. We are all praying for better days.
B'shalom,
Jonathan Madoff
Director, Ramah Seminar