Ramah Seminar is a six-week travel program in Israel, open to all rising 12th graders from the Ramah overnight camps in North America. Participants will explore the many facets of Israel, while hiking and touring the country, engaging in challenging discussions, meeting with influential leaders, spending time with Israeli teens, and participating in hands-on experiential learning. Seminar participants travel to all corners of Israel, gaining an in-depth perspective of Israel's history and future.
This is your opportunity to continue your Ramah journey, in Israel, combining all that is central to camp – community, life-long friendships, connection, and growth – with the ultimate Israel teen-travel experience.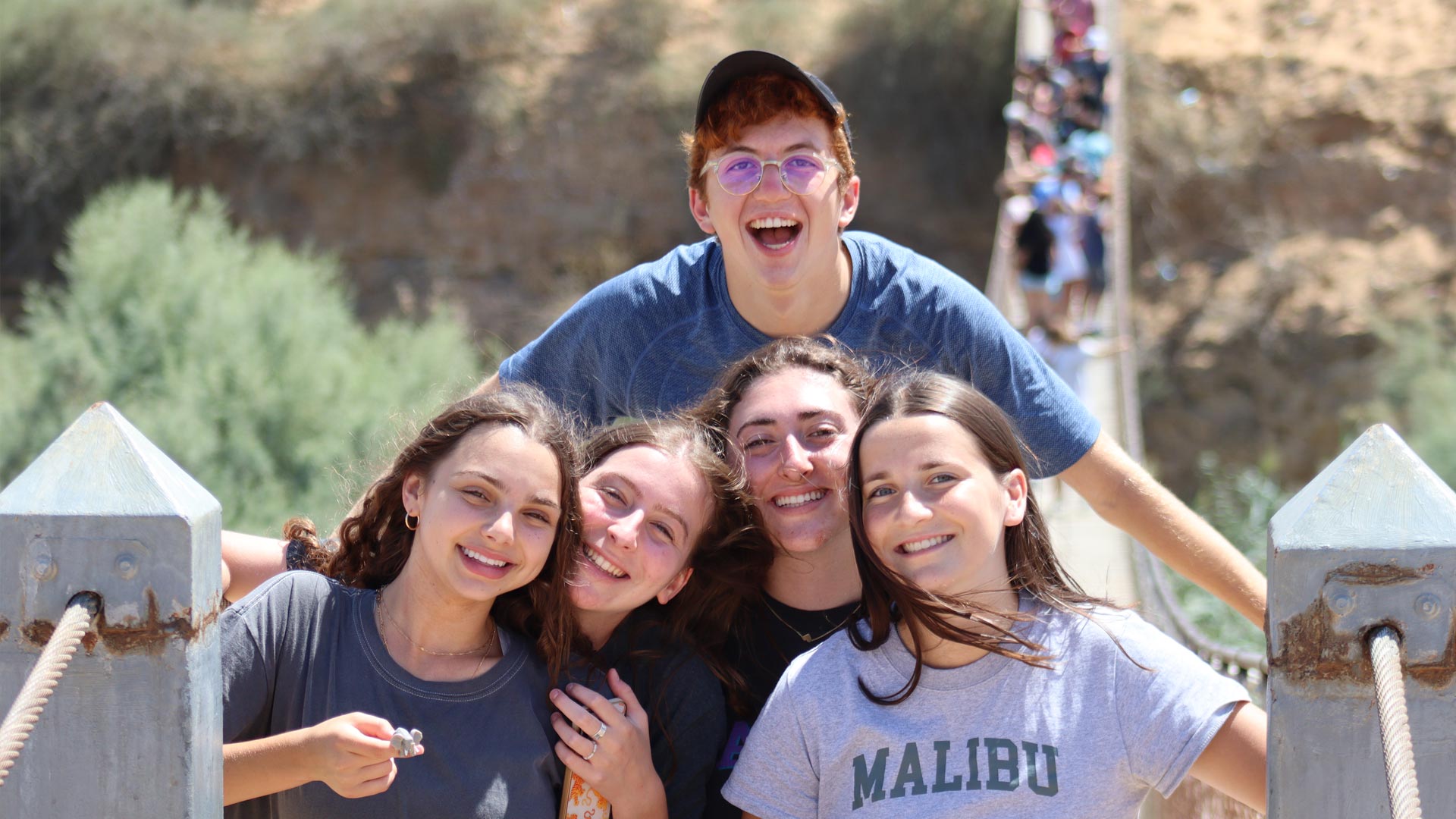 Where Does Seminar Take Place?
Ramah Seminar is based at two principal sites: ​
In Jerusalem, our home base is the Israel Goldstein Youth Village, Chavat Hanoar Hatzioni (commonly referred to as the Chava), in Jerusalem.
While traveling in Northern Israel the program stays in the Hodayot Youth Village, adjacent to Kibbutz Lavi, near the Sea of Galilee.
During the days spent visiting the Negev and the Arava deserts, Seminar stays at kibbutz guesthouses, and one night in an outdoor Bedouin tent experience at Kfar Hanokdim.
Participants must be committed to abide by the rules and standards of behavior as specified by the Israel Committee of the National Ramah Commission. 

Complete our online application

Physically and emotionally healthy, and fully capable of coping with the Seminar program.
Ramah Seminar reserves the right to require a detailed report from a doctor; furthermore Ramah reserves the right not to accept an application should our medical consultants decide that s/he is not physically or emotionally capable.
All participants on Seminar are required to be fully vaccinated for Covid-19
Ramah Israel has earned the reputation of maintaining the highest level of safety and security.  
Ramah strictly adheres to the security policies established by Israel's Ministry of Education governing all field trips and activities.
All field trips are cleared prior to each day's program, with the appropriate authorities (including Israeli police and army).  

Transportation to all programmed activities is handled by chartered buses

All Seminar participants are given complete security/safety procedures and protocols. 
As part of the Ramah Camping Movement, a Conservative Jewish institution, Ramah Israel Seminar is committed to a religiously observant approach to life. During Seminar, participants are required to abide by the basic norms practiced in camp, including kashrut, daily tefillah, Shabbat observance, and brachot before and after meals. Men – and women who choose to – are expected to wear a kippah during prayer, at all meals, when visiting holy sites, and studying religious texts. Tefillin are required to be worn by men – and by women who choose to do so – at morning tefillot as well as a tallit or tallit katan, according to personal practice.