TICHON RAMAH YERUSHALAYIM​
A 6-week, academic experience in which participants can earn college credits while living, exploring, volunteering, and traveling through the Land of Israel. 
Program Highlights:
Attend local cultural events in and around Jerusalem

Volunteer with local youth, food distribution and more

Explore Jerusalem's natural springs

Experience Jerusalem sports (when available)

Tour the best hummus restaurants in Jerusalem

Live in the heart of Jerusalem on our campus for four weeks

Earn 3 college credits through Gratz College of Philadelphia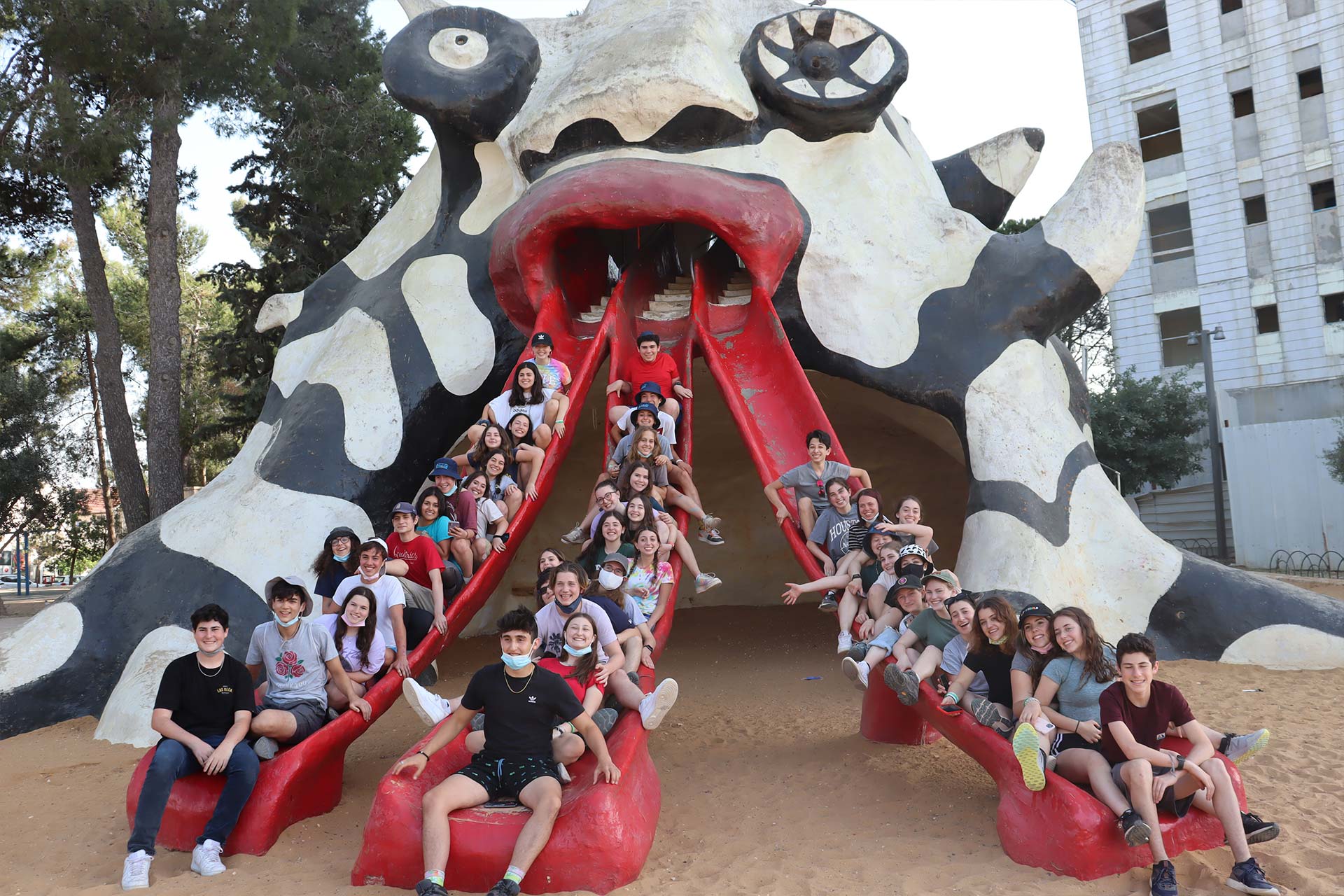 What makes Seminar Academy different?
There is no other place in the world like Jerusalem. Students will spend significant time in the city, living at the Goldstein Youth Village for a month as they volunteer, explore the city, meet with and learn from a variety of Jerusalemites, and learn about Jerusalem's rich culture, history, archeology, geography, and politics.
In addition to exploring Jerusalem, and being an active part of the Jerusalem neighborhood, students will spend one week exploring the North. They will have several day trips to the center of the country, including to the vibrant, bustling city of Tel Aviv and will end their time in Israel by living  on a Kibbutz in the Negev (South) where they will learn what it means to live in an intentional Jewish community.
Students take part in "Jerusalem in all its Glory and Complexity" a course in which participants learn about Jerusalem in the context of 4,000 plus years of Jewish history. In the course, students experience and study the culture and diversity of the city and understand its place in the world throughout the centuries. Students' participation in this course will not only result in a greater understanding of Jewish history and Jerusalem but will also earn the student three college credits through Gratz College of Philadelphia.
Participants will finish the summer with 3 college credits and a high school transcript for participation on field trips.
Seminar Academy participants will have the quintessential "TRY experience," as they make Israel their classroom for this six-week adventure!
What's included?


Round trip flights from the New York area

Full room and board

Three transferable college credits from Gratz College in Philadelphia

High School credit 

Medical Insurance

All attractions and sites in Israel
What's not included?


Domestic flights (and connections from Canada)

8-day Poland Journey (Optional)

Spending money
Week 1: The creation of a community: מיחיד ליחד
Week 2: Aliyah to Jerusalem: 1st and 2nd Temple
Week 3: Jerusalem as a cultural hub: Art, Sports, Culinary scene, and more
Week 4: Giving back: Volunteering and examining the city's social initiatives
Week 5: Politics and Leadership: Engaging with Jerusalem leaders
Week 6: The Desert Journey